About Erin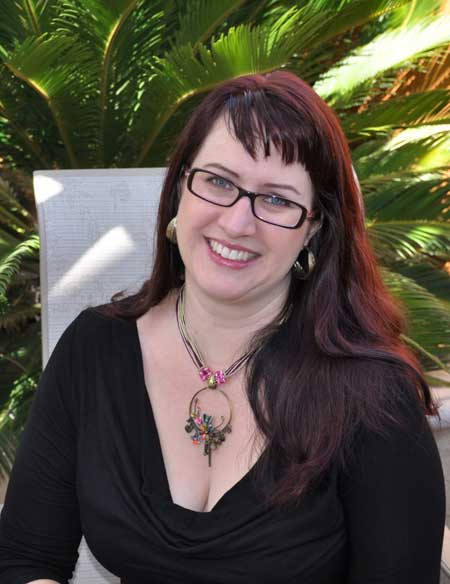 My name is Erin Spock. Courtly Pleasures, a Tudor era historical romance, was my first complete novel. It came out in eBook in December of 2017 and has received excellent reviews. Courtly Scandals came out on 3/19/18.
Courtly Abandon was set for July 2018, but I had the rights reverted when Simon and Schuster closed Crimson Romance. While this was disappointing, I'm confident it will not be long before it becomes available to my readers. For now, I'll just keep writing.
I became fascinated with the Elizabethan era after my high school drama group attended a Renaissance faire. I started participating as a performer, in love with the music, the costumes, and the sense of fantasy. I researched the costumes, learning what was accurate versus what was Hollywood, then designed and constructed my own, from peasant to nobility. What a person wore said so much about them, their status, their values, their personality (and still does). I received my BA from CSU San Marcos with a major in History (I focused on the social history of the Renaissance).
Up until my early twenties I was a sci-fi/fantasy reader. I mocked romance because I only knew the stereotype. I read my first romance novel, The Promise in a Kiss by Stephanie Laurens, and was hooked. It spoke to a part of me that needed optimism and escape. While dragons and wizards definitely fulfilled my need for escapism, they didn't have the sense of hope and the promised happily-ever-after that romance offered. And, of course, they appealed to me because I never quite got over not being a princess. I love the ambiance of candlelit ballrooms, the dichotomy between stately manners and unapologetic debauchery. And, of course, the dresses. I started writing romance because I had stories to tell and love how it further immerse me within that fantasy.
While my Elizabethan historical romances are fun and my primary focus, I have also dabbled in writing something paranormal romantic thrillers. Too much horror element to be romance, but too much romance to be horror. These stories are darker, eerie to a point of scary, but still have that happily-ever-after. I look forward to making them available to readers soon.
When I am not writing, I am a history and art teacher for middle grades at a local charter school. I no longer participate in Renaissance fairs, but my costume experience there has evolved into making Irish solo dresses for my daughter's dance competitions. I am a hard-core dance mom.
I am a member of Romance Writers of America and would recommend this as a resource to any who wish to pursue writing romance professionally. It has been a supportive community of like-minded writers and I would not be where I am without them.
I live in Southern California with my husband, two daughters, and a lab-ish puppy named Lucy (Lucy Goosey, Goose-dog, the Goose - she answers to most of these).You can find my blog at CourtlyRomance.blogspot.com, and I am on Facebook at Facebook.com/Spockromance and on Twitter at @kanespock.